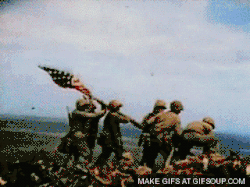 SKW Automation, Inc. was established in 2002 in Hanover, Michigan by CEO and founder Kevin Wood
as an engineering firm. As business rapidly grew, added equipment and personnel soon found its way into the company making it one of southern Michigan's premier automation build houses.
Do to expansion and growth over the years, we've recently built stage one of our new facility located on S. Meridian Rd
(US-127 South) in Clarklake, Michigan. This new building is a energy efficient smart building with room for expansion. The next expansion will include a Fanuc Robotics training facility to service local area businesses.
At SKW Automation INC. We engineer, machine, fabricate and build our projects on our floor to run them through a complete debug and fine tuning test before run-off and delivery.
Our capabilities are diversified within the machine tool industry. SKW Automation, Inc. specializes in Custom Machine Building, Assembly Fixtures, Automated Manufacturing Systems, Robotic Weld Cells, Robotic Material Handling, Systems Integration, Sorters, Counters, Inspection / Test Machines & Fixtures, and Leak Decay Test Fixtures. Our specialty is Automation Equipment with our Factory Trained and Certified Service Engineers. We also offer services, which include Machine Installation and Machine Integration (such as Robot, Gantry, and Entire System Integrations).

Tier 1, 2 & 3 suppliers have used our expertise. For our customers, we provide innovative concepts and designs to improve their process, decrease downtime and reduce labor intensity.

We also support our customers with on-site training for their Operators and Skilled Trades Personnel to increase efficiency. SKW Automation, Inc. develops all training and documentation needed in conjunction with the end user.

SKW Automation INC. is Veteran Owned and Operated and we proudly support our troops.



---